I have a few including taking the Omni to a busy gym
strunberg
Posts: 6
To many including I the Omni doesn't look natural to use. Could you please bring the Omni to a busy gym to record people's reactions and interactions with the device?
You could probably push the Omni to it's limits with people who can run decently.
Offer a robust version to withstand heavy abuse by strangers for business.
Offer a more affordable version of the Omnifinity Omnideck.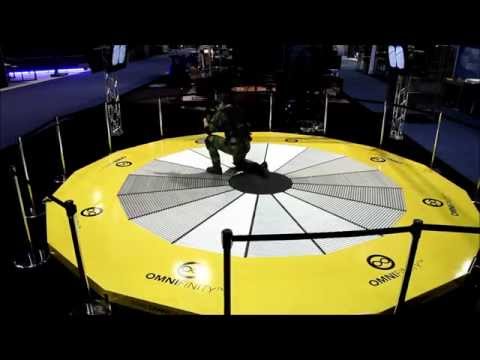 THAT looks natural, but it costs SIXTY THOUSAND DOLLARS.
When I say natural I mean you can run as intensely you're physically able to do so, and it would feel as natural as it would on a tread mill or on a running track
Feeling natural is important when you spend hours.
With a MMO which would make you feel engaged compared to staring at a wall or TV screen while you run on a tread mill , you could probably run 10 or more miles a day