Zombie FPS 'Lop Nor Zombie' - Vote for Omni Support!
sutekiB
Posts: 1,069
Hi guys, here's a great VR Zombie FPS on Steam that I think would be perfect for the Omni. Locomotion is handled by teleportation in the current build, but you can get an idea of how much fun free roaming in this game would be from the video below, which I believe is from a developer build (it even shows strafing!).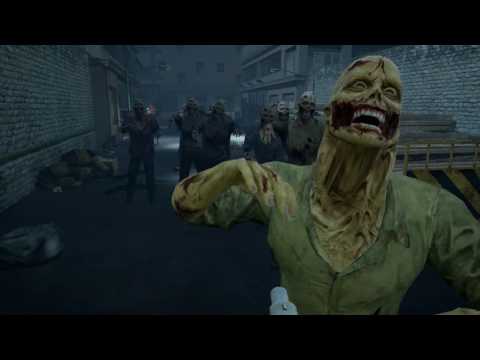 The game is very reminiscent of parts of Resident Evil 2, with abandoned cars and streets full of zombies. It has some awesome mechanics that make great use of the Vive controllers: picking up and loading ammunition into the gun, throwing grenades, etc. I love how after you load the ammo you still have to chamber the round with a separate motion - this really notches up the tension as the zombies shuffle ever closer to you.
The poll may look a little one-sided (but then why
wouldn't you want Omni support?
) - my hope is that we as a community can rally behind games that would benefit from integration and show developers that we like their game and want Omni support! I know we'll get more activity here once more of us have received our Omnis, but let's make a start and show our spirit! You can also 'vote' directly on the Steam page here (e.g. "+1 for Omni support"):
http://steamcommunity.com/app/521860/discussions/0/350544272215668223/
Current status: Developer considering Omni support for next version.
Community Manager at Virtuix
Zombie FPS 'Lop Nor Zombie' - Vote for Omni Support!
9 votes
Yes! I would love for this game to feature Omni support! (Decoupled movement, analogue speed)
No, I would not like this game to not have Omni support. (See what I did there?)